How to use fish?
We create product concepts from fillets of various species of fish or as one of few companies (with a high chance of being the only company) from fish MDM. Complete functional agents created with the specificity of delicate fish meat in mind are complemented by properly selected flavors that mask undesirable aftertastes and smells. "Tailor-made" products guarantee a unique, original recipe.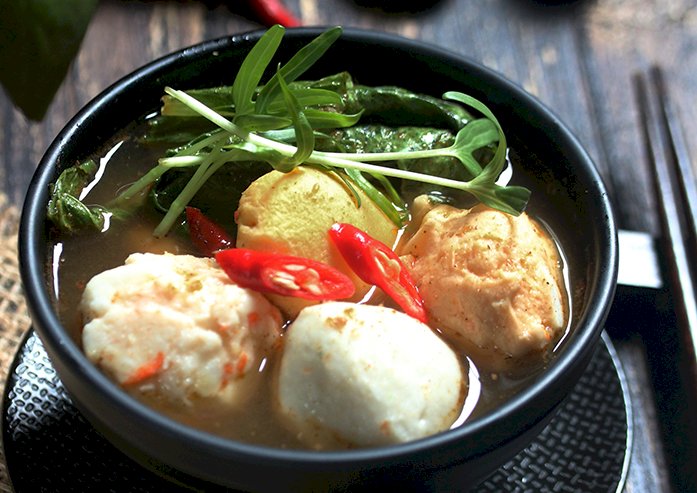 Categories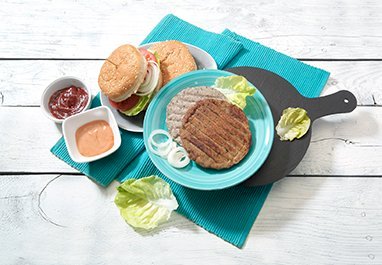 Fish fillet or separated fish meat is an ingredient that is difficult to stabilise and form. Our fiber-rich functional ingredients will help to create a product that is stable, well-formed, easy to process in production and convenient for home cooking.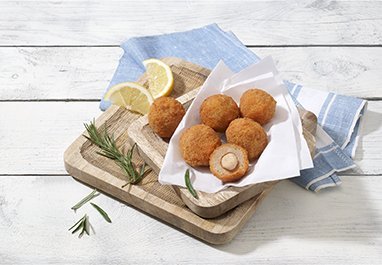 Breading crispy and perfectly sticking systems for the production, freezing and heat processing stages. Mixes for the production of sauces on various bases - vegetable, cream, mayonnaise and vinegar marinades. Stable, not delaminating during storage.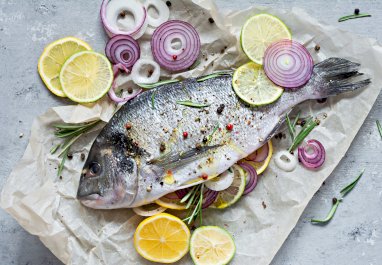 Spices, Sprinkles, flavors
Artificial and natural flavours that help to impart desirable flavour tones and mask unwanted after-tastes. Spices in the form of sprinkles or herbs for fish products. Their flavour can be intensified by the addition of natural or artificial aromas in powder or liquid form.
Product List
Functional agents
Dry flavors
Liquid flavors
Fiber
Proteins
Functional agents
Sauces
Breadings
Get inspired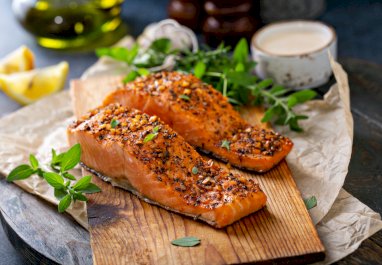 Spice mixes for baked salmon
Spice mixes for baked salmon add flavour and an attractive appearance to the product. Selected spices applied to raw fish meat before thermal processing give the products perfectly balanced modern flavour notes.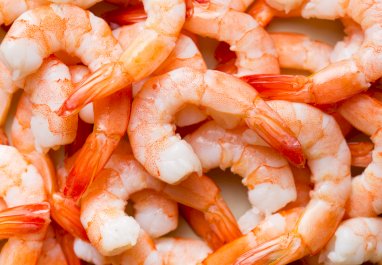 A mix of fibers with extraordinary properties
Activ Shrimp can be declared as a flavour, with a clean label without E additives. Increases the yield by 15-20%. Enhances the natural flavor of shrimp. Does not affect appearance or texture during biting.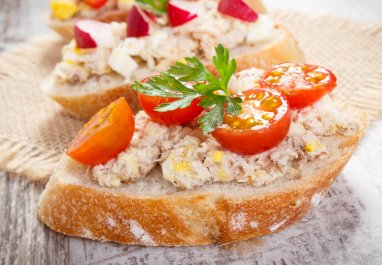 Filling pastes
Baked salmon or baked cod meat stabilized with a functional fiber mix. They are available in different flavours. The addition of fiber stops water soaking from the fish into the rice and other additives.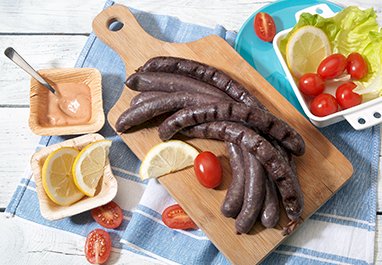 Black pudding
Our fish black pudding combines healthy fish meat with buckwheat and chokeberry fiber that gives a characteristic red-brown color to the product. A modern proposal of our R&D department created in accordance with the zero-waste trend. Perfect straight from the pan, oven or grill.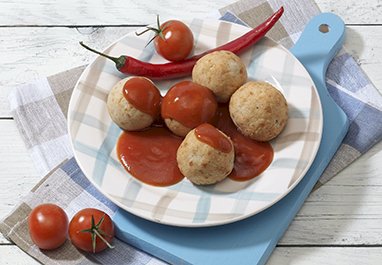 Meatballs in sauces
Fish products designed from separated fish meat. Meat with the addition of a mix of functional agents and fibers was properly formed and subjected to heat treatment. The addition of fibers gives meatballs the right "meat" structure, stabilizes the product and helps to form meat with a high content of liquid fat. After cooling, poured with tomato-pepper sauce, mayonnaise sauce or marinated in vinegar brine.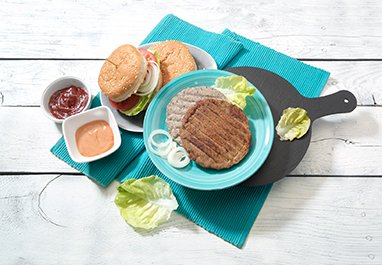 Burgers
Produced from separated fish meat of various species with the addition of functional agents, fibers, flavors and spices. Perfect straight from the grill, oven or pan.